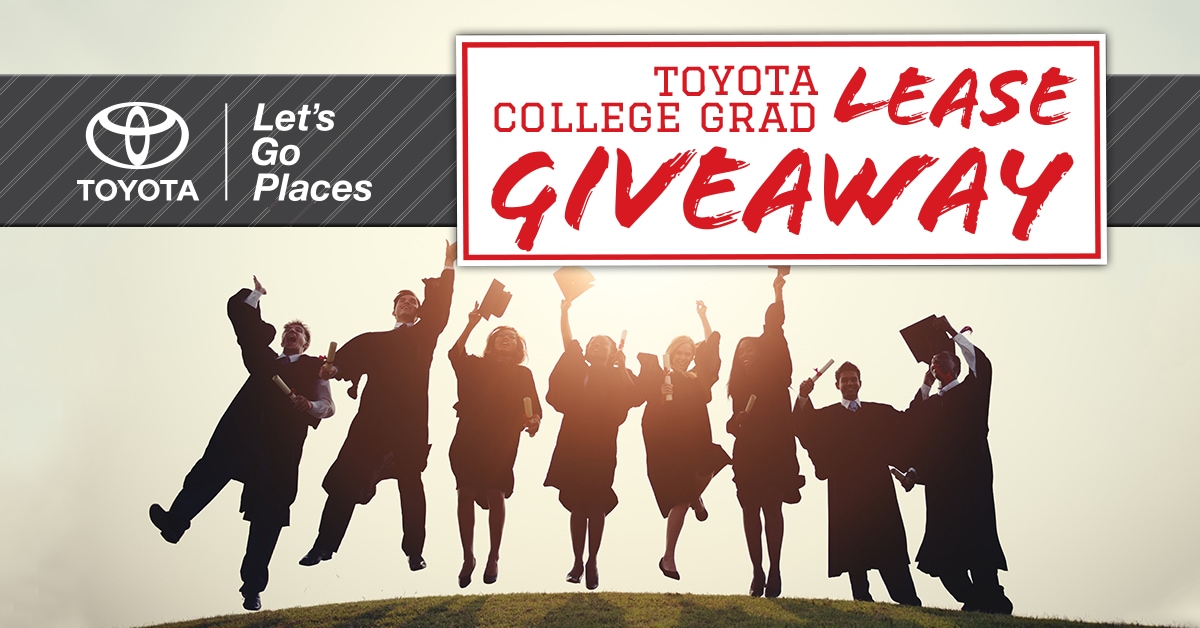 School's Out For Summer! Check Out Our Toyota Corolla Lease Giveaway
You have undertaken one of life's most important, and difficult challenges -- getting a college degree -- and have now graduated. You are ready to enter the professional world, and to take the next big step in your life.
Having a reliable car by your side is vital nowadays, especially in the modern business landscape. That is why, here at DCH Brunswick Toyota, we have an incredible lease giveaway specifically for college graduates.
How Does Your Lease Giveaway Work?
The Toyota Corolla Lease Giveaway is simple to pursue, and has a few stipulations for eligibility.
To be eligible for the program, you need to have proof of attending:
an accredited four-year college, university, or registered nursing program
OR an accredited two-year college associate degree as awarded by community colleges, junior colleges, technical colleges, and universities
OR an accredited two-year trade or vocational school
OR an accredited graduate school
If you meet these requirements, you only need to visit us in North Brunswick, NJ and schedule a test drive to be eligible for this giveaway!
Having a lease is an incredible way to get where you need to go as you pursue your professional career, while giving you the freedom to choose something new when you get to the end of your lease period.
Want to Learn More About This Giveaway?
Getting a vehicle is vital nowadays, and we want to help you find one that works for you. If you would like to learn more about this lease giveaway, or if you have any questions about our selection of vehicles, we invite you to visit us at DCH Brunswick Toyota, located in North Brunswick, NJ. Our team would be more than happy to assist you with all of your automotive needs, from research, to financing, to servicing, and everything in between.
Whether you graduated from Rutgers University, Middlesex County College, Strayer University, the American Institute of Medical Sciences & Education, or another location that fits the above requirements, we look forward to assisting you.